Rules / Registrations
Due to adverse weather conditions, the MSU Bulldog Classic AQHA Show has been cancelled.
Online entries paid in full between Tuesday, February 6 through Wednesday, February 28 at 5 pm get the rate of $225. This flat fee includes: stall, entries fee, office fee, & drug fee per horse. The pre-registered online entries must be confirmed at THIS LINK and paid in full with a credit card using MSU secure credit card website (no processing fees).
Click HERE for Class Entry Form.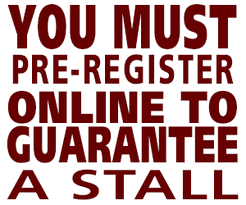 You must pre-register online to guarantee a stall. If you only pay for a stall online in advance the cost of entering the show once you arrive on site will be $300 flat fee per horse (minus prepaid stall fee). You will no longer qualify for the $225 discounted price. You can enter individual classes. NOTE: We anticipate to sell out of stalls so pre-registration is recommended. No reservations will be taken over the phone. You must do this online.
— REFUNDS are given in accordance to AQHA rules until March 1 at 5 pm. After March 1 at 5 pm, there will be no refunds. Refunds of entry and stall fees will be considered only in the event of death or serious injury of the horse entered. A signed and dated vet certificate must be presented at the show office no later than 5:00 pm the afternoon of March 1. Refunds will be sent to the agent who paid the entry fee(s) only on horse included on certificate. Scratches will receive NO REFUND. Any extenuating circumstances will be ruled upon by the Show Manager. NO REFUNDS WILL BE MADE AFTER MARCH 1 AT 5 PM.
— ALL RETURNED CHECKS will be charged a $100 processing fee.
By entering each contest YOU agree to and understand the potential dangers that could incur in mounting, riding, walking, boarding, feeding said horse; including, but not limited to, any interactions with other horses. Understanding those risks YOU hereby release MS Horse Park/MSU Bulldog Classic AQHA Show, its officers, directors, shareholders, employees and anyone else directly or indirectly connected with this event, March 9-11, 2018, from any liability whatsoever in the event of injury or damage of any nature (or perhaps even death) to YOU or anyone else caused by or incidental to YOU electing to mount and ride a horse. Warning - Under Mississippi law, an equine activity or equine sponsor is not liable for an injury to or the death of a participant in equine activities resulting from the inherent risks of equine activities, pursuant to this chapter.
— TACK STALLS for the weekend (Wednesday - Saturday) are $50. Please consider sharing with a friend since we anticipate stalls to sell out. Tack stalls are for tack ONLY. Violates will be charged $100 fine plus the difference between the cost of a horse stall and tack stall.
— SHAVINGS are $6 per bag. If you pay online they will be in your stall when you arrive.
— STALL RESERVATIONS are taken on a first come, first serve basis online. If you wish to be stalled as a group you must enter online within a three hour period of each other and add this information in the SPECIAL REQUEST section of your online entry. You need to add the following in the SPECIAL REQUEST section: Person or trainer you want to be stalled next to, RV request (30 or 50 amp), sharing tack stall request, barn number request, inside / outside aisle request. We will do our best to meet requests. NO REQUESTS WILL BE TAKEN VIA PHONE, EMAIL, TEXT MESSAGE, OR FACEBOOK MESSAGE.
Fee Schedule Choices
ONLINE REGISTRATION
$225 FLAT FEE: Online pre-registration between February 6 and February 28 at 5 pm includes: stall, entries, office fee, and drug fees.
DAY OF SHOW REGISTRATION
$300 FLAT FEE: After March 1 at 5:01 pm includes: entries, office fee, drug fees and stall if available.
Cost Per Class
Open
$20 per Judge
Amateur
$20 per Judge
Novice Amateur
$20 per Judge
Youth
$20 per Judge
Novice Youth
$20 per Judge
Select
$20 per Judge
PLUS – AQHA Drug Fee
Tack Stall
$50 for weekend
Individual Horse Stall
$25 per night
— ARRIVAL is Tuesday, March 6 at 8:00 am.
— ARENA HOURS are posted on the Show Bill. The use of lounging lines will ONLY be permitted in the show arena during the morning hours of 5:00 am – 6:00 am. Your cooperation is expected.
OTHER:
No tie outs allowed overnight or portable pens.
No tying horses to arena panels.
No plugging trailers into barn electrical sockets
ONLY one horse per stall
— NO dogs are allowed inside the arena. All dogs on the grounds must be kept on a leash.
ANIMAL WELFARE – AQHA rules pertaining to animal welfare will be strictly enforced. Anyone found in violation of these rules may be subject to disqualification and/or penalties and fines as defined by AQHA rules.
MEDICATION RULES – AQHA Rules will be enforced. All horses are subject to drug testing by an AQHA representative.
RIGHT OF REMOVAL – The horse show committee reserves the right to prohibit any person or horse from showing and to remove any person or horse from the grounds without being liable for compensation.
RIGHT OF CANCELLATION – The Mississippi Horse Park can cancel the events without notice and without liability any time prior to the contests. In this case, all fees will be refunded.